Onderhoud - Bentley Maastricht
Onderdelen
Autodesigns veranderen. Technologieën ontwikkelen zich. Maar het is een geruststelling dat één ding hetzelfde blijft: onze originele onderdelen. Geheel volgens vertrouwelijke tekeningen en exacte afmetingen worden onze oorspronkelijke onderdelen geproduceerd om de integriteit en prestaties van uw wagen in stand te houden.

En hoewel niet-originele onderdelen misschien passen, zijn deze niet gemaakt volgens dezelfde veeleisende normen of uitgebreid getest om optimale prestaties te garanderen. Niet alleen onze onderdelen zijn consistent, maar ook onze toewijding: wij hebben meer dan 55.000 onderdelen op voorraad, die ieder zijn gedekt door een uitgebreide garantie.

Voor meer informatie of om contact op te nemen met onze onderdelenspecialisten klikt u hier om uw aanvraag in te dienen. Een medewerker van ons team neemt dan spoedig contact met u op om te bespreken wat u nodig hebt.
---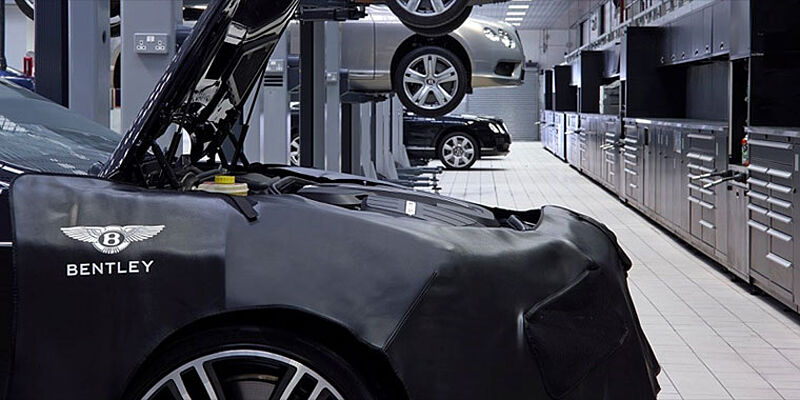 ONDERHOUD EN REPARATIE
Regelmatig onderhoud is essentieel om de prestaties en conditie van uw Bentley of in Crewe gebouwde Rolls-Royce in stand te houden. Ons netwerk van erkende Bentley-dealers is het best toegerust om het telkens terugkerende onderhoud van uw wagen uit te voeren. Onze technici krijgen uitgebreide trainingen in onze fabriek in Crewe, waardoor zij een ongeëvenaard niveau van vaardigheden en aandacht voor details kunnen bieden. Zij hebben toegang tot de nieuwste diagnoseapparatuur en technische ondersteuning van de fabriek en zij werken uitsluitend met originele onderdelen die voldoen aan de fabrieksspecificaties, zodat uw wagen op het niveau blijft waarop deze werd gebouwd.

Dus voor meer informatie of om een afspraak te regelen klikt u hier om uw aanvraag in te dienen. Een medewerker van ons aftersalesteam neemt dan spoedig contact met u op om te bespreken wat u nodig hebt. Of klik hier om onze brochure over nazorg te downloaden. Wij bevelen aan dat ofwel eenmaal per jaar of na iedere 16.000 km (wat het eerst komt) wordt uitgevoerd door een erkende Bentley-dealer.
---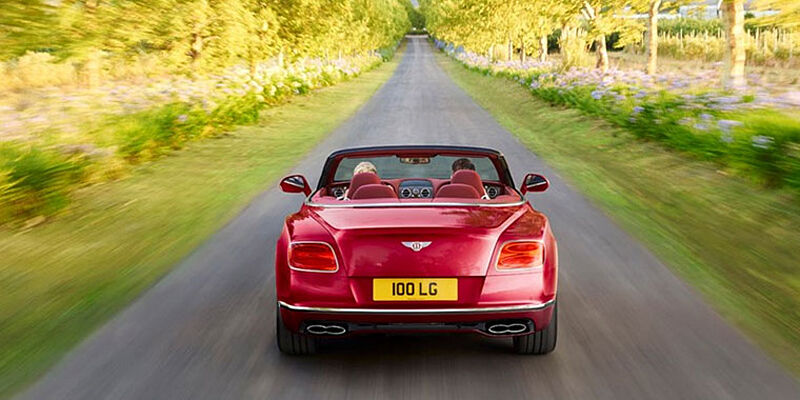 Pechhulp
Alle klanten met een auto die valt onder de Bentley-garantie voor nieuwe auto's, Bentley's verlengde garantie of de Bentley-garantie voor occasions profiteren van een compleet pakket voor pechhulp, zoals:

• Reparatie langs de weg en thuisservice
• Vervoer naar een garage en opslag
• Reis- en verblijfskosten voor zover van toepassing
• Autohuur
• Terugbezorging van de auto

Klanten op het vasteland van Europa (en in de Ierse Republiek) kunnen bellen naar 00800 4886 4886 (gratis nummer) of 0033 472 172 509 (alternatieve vaste telefoon).
---
TRADITIE ONDERSTEUND
Alle onderdelen voor klassiekers die u nodig hebt op één plaats

Bentley heeft een perfecte combinatie van oud en nieuw gecreëerd: een innovatieve manier om onderdelen en componenten uit een breed scala aan Rolls-Royce- en Bentley Heritage-modellen die in Crew zijn gebouwd, te catalogiseren.

Met de nieuwe website voor Heritage-onderdelen hebben wij een duidelijk moderne manier ontworpen om de klassiekers te ondersteunen. Door een schat aan informatie op één complete website te verzamelen, hebben wij het makkelijk gemaakt de juiste onderdelen terug te vinden. Alles wat u nodig zou kunnen hebben, is gedigitaliseerd en gecatalogiseerd voor eenvoudige navigatie. De beste onderdelen zijn nu dus op de slimste manier terug te vinden.

Wij denken dat dit de enige tool is die u nodig hebt om onderdelen en componenten te vinden.

Vind uw onderdeel op heritage.bentleymotors.com.
---